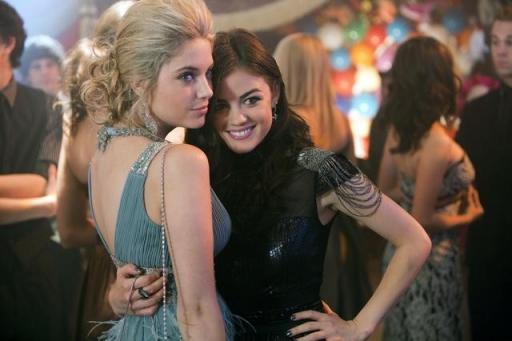 Tonight on the ABC Family Network, Pretty Little Liars not only had a brand new episode called, "There's Nothing Like Homecoming" but, it also had a marathon, running all the episodes this season that you might have missed. I think it was wise for the network to do this because there has been a lot of hype about this show in the media and now I am sure there are a lot more after tonight.
Plus with a title like this one you know a lot of drama is going to incur at an event. I really enjoyed tonight overall. The episode was full of suspense and drama. I also thouroughly enjoyed the cliff hanger at the end, it was absolutely killer!
At first I wasn't too sure if this show was going to be another Gossip Girl wannabe, but tonight definately proved that it is in its own league all together. I also think that it was wise that they started this particular show in the summer, it just may not have gotten as much hype in the regular season.