Could it be true? This Thursday the hit CW show Vampire Diaries returns with an all new episode? You bet! And I have to say out of all the shows year round this one has to be one of the top most highly anticipated series I have been waiting for. And I must say I missed the Salvatore brothers dearly as well.
On the season finale we were left with Katherine's return and just what will happen after that drooling kiss between her and Damon (who thought it was Elena)? Will Stefan find out? You can check out the sneak peek for this episode at the following link: .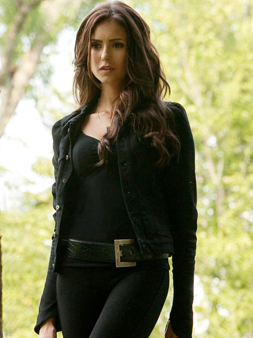 Elena arrives home to a nightmare as she discovers Uncle John's and Jeremy's fate. At the hospital, Sheriff Forbes is comforted by Matt, Bonnie and Damon while she waits to hear if Caroline will survive the car accident. After a confusing conversation with Elena about the night's events, Damon is the first to realize that Katherine has returned. Katherine's arrival sends Stefan and Damon on a path to find out what she wants, why she's back, and how much of a threat she is to the people they love. Meanwhile, still reeling from his father's death, Tyler is surprised when his charming and mysterious uncle, Mason Lockwood, arrives to console the family. Hope you are as excited as I am.