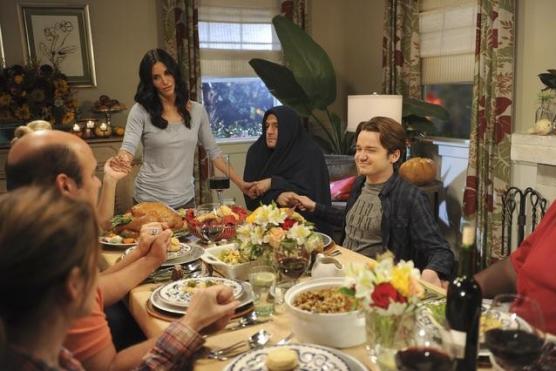 I don't know why the writers decided to call their show Regretfully We Give You Cougar Town because it's more like a present to open every Wednesday night.
On tonight's episode, "When The Time Comes", Jules prepares to have Thanksgiving at her place. Trav and his roommate come home for the occasion. Did anyone really think Trav wouldn't be there? That would have been an interesting turn of events that the writers could have taken.
In any case, these two new lovebirds have to spend the holiday apart. And like most sickeningly cute couples, they Skype with each other. But not just any old Skyping...dance Skyping! This not only was pure brilliance, but  is something I will try out the next time me and my boo are apart. Yes, I said boo.
To Read More Click Here.