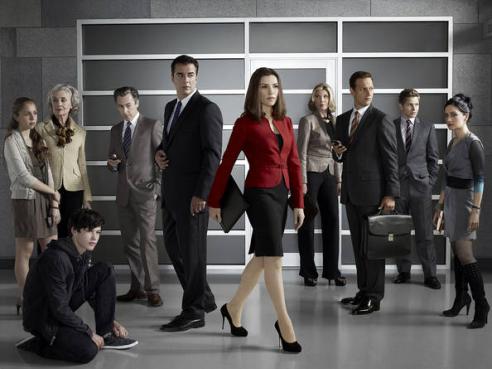 For a show that treats its viewers with such respect, The Good Wife concluded this episode in a disappointing manner.
I was shocked to see Alicia learn of Will's voicemails via federal wiretaps and curious how she'd deal with this new piece of information, but then left with a bitter taste when "On Tap" ended with a cliffhanger that felt more contrived than exciting.
This incredible drama has succeeded almost too well at pushing the Will/Alicia romance to the back burner. There are just so many interesting storylines going on every week that I don't want too much time dedicated to what's beginning to feel like a high school love triangle.
I was hoping this episode would conclude with Alicia simply walking into Will's office and saying she loved him, too, or at least that there had been a miscommunication.
To Read More
Click Here.