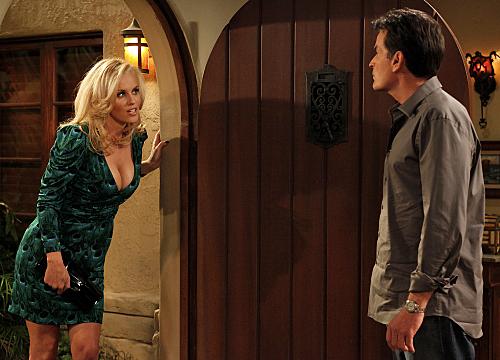 Oh Jake and Eldridge.  Trust me.  I understand.  After spending many of my teenage years crushing on Jenny McCarthy, I too would sit on a couch and watch the world's lamest fashion show if it featured her up close.  If only you boys could have seen her in her prime.
Now Charlie.  I don't get it.  Taking a woman to Vegas to get laid?  I could see it.  Sticking with her after she causes physical injury to you?  It was in the bedroom so I could still see it.
But giving her the keys to your Mercedes and limitless credit card to a felon that just got out of jail for conning you out of money?  Getting a little crazy.  Even for Charlie.
This season has been the complete antithesis to last season's arc for Charlie.  He spent last season trying to become an honest man as he courted and nearly married Chelsea.
To Read More Click Here.