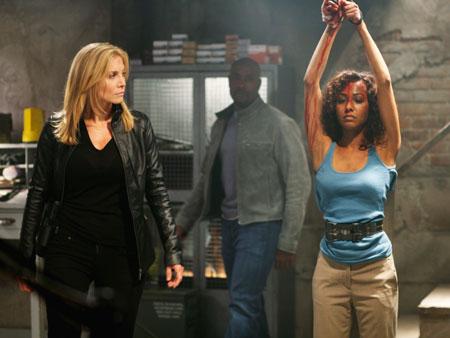 Elizabeth Mitchell wants to make one thing clear: She understands why many viewers grew disenchanted by V during its inaugural run on ABC.
''A quiet group of people talking about doing something? That's not fun to watch,'' the actress says in the latest issue of Entertainment Weekly, echoing the complaints of critics. ''I wanted to be an action hero, not an exposition hero!"
It looks like the former Lost star will get her wish when V returns on January 4.
To Read More Click Here.