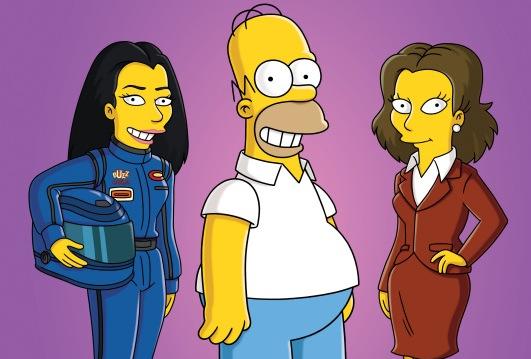 This season of The Simpsons has definitely had some impressive guest stars, but none have felt as under utilized as Danica Patrick and Rachel Weisz were this week.
The two of these lovely ladies were each only given a couple lines and the racing vixen only appeared in a tangential dream, while the Academy Award winning actress did a mediocre job of the filling the roles of the deceased Dr. Marvin Monroe.
We'll forgive Weisz and her character if she can hook us up with a prescription for Oxycontin candy.  Those looked delicious.
As far as the rest of "How Munched is That Birdie in the Window," it certainly had its funny jokes and visual gags that make The Simpsons entertaining week in and week out, but it just seemed to fizzle out in the third act.
To Read More Click Here.