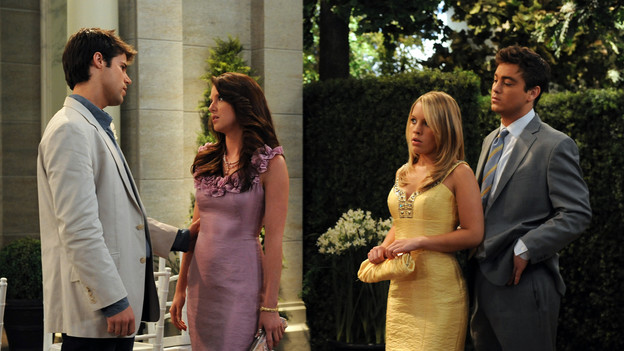 John convinces Kelly that they need to get Ford to admit Eli's guilt in order to get an arrest warrant – and he needs Kelly's help for that. Pretending she's been arrested for breaking into Eli's room, Kelly tries to get Ford to help her prove Eli's a killer. Kelly tries to convince Ford the best way to protect James is to put Eli in jail. Meanwhile, John tries to work a judge and convince him Eli is dangerous. In the end, John and Kelly get an arrest warrant for Eli.

Preparations continue for the double wedding of David & Dorian and Eli & Blair. Eli tells Blair he doesn't want a double wedding and wants them to have their own wedding somewhere else. Blair promised Tea she'd look after Dani and can't leave, but Eli convinces her. Blair tells Dorian they each should have their own wedding and Dorian agrees. Eli realizes John has someone tailing him.
To Read More Click Here.