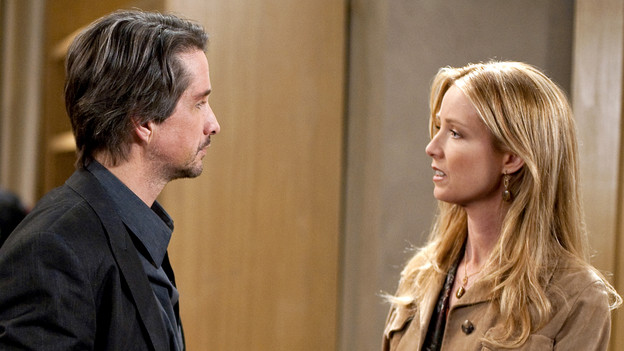 John sends Brody and Natalie to search the country club cabanas for evidence of Eli's ultimate destination. Natalie has an awkward run-in with Marty, who has been called to John's office with Cole to hear the news that Eli was responsible for her fall and Hannah's suicide attempt. John tells Marty that Natalie is pregnant. Marty is hurt, but acts like an adult.

Cole visits Hannah and its clear they have feelings for each other.

Jessica seeks Ford's medical history to ensure the safety of her unborn baby.She informs him of the possibility that, if he's the father, their baby could have medical complicates as a result of rH disease.
To Read More Click Here.