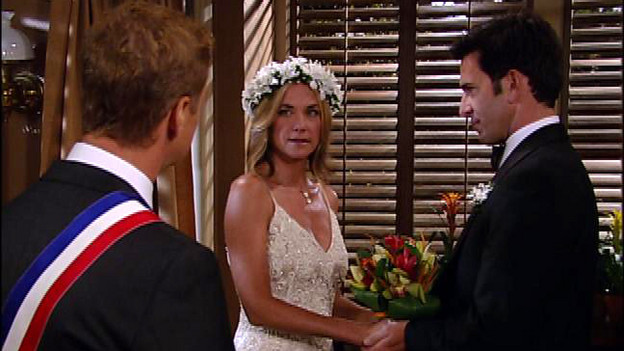 Blair grows increasingly concerned about the length of time she's been away from Dani and wants to return to Llanview immediately. While Eli works to keep Blair in Tahiti, Blair discovers his gun. Eli's brother, Ross (and Danielle's adoptive father) arrives, and is devastated by the news of Tea's imminent death. Blair hesitates to say "I do" to Eli in the wedding ceremony.

Rex and Kelly come to the conclusion that Eli might have taken Blair to Tahiti. Meanwhile, John comes to the same conclusion.
To Read More Click Here.