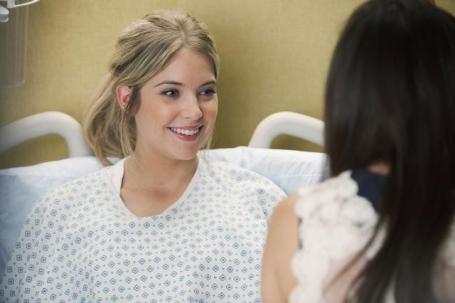 Pretty Little Liars spoiler alert: Hanna is alive!
When we last left this ABC Family drama, the character played by Ashley Benson was run down by a car. But as multiple clips and spoilers have revealed, Hanna survives the crash and will be in a hospital bed when Pretty Little Liars returns on January 3.
Earlier this week, TV Fanatic participated in a conference call with Benson, who spoke on similarities to Hanna, along with fashion tastes and more. Excerpts follow.
To Read More Click Here.