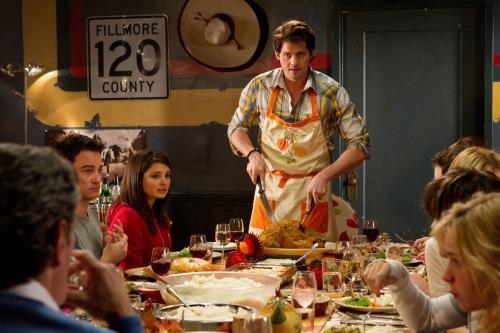 Oh, Life Unexpected! How I missed you!
It's been two weeks since one of my favorite programs has been on the air and I must say I really missed this delightfully warmhearted show.
"Thanks Ungiven" brought the whole gang together for Thanksgiving. This is the first time they've all really celebrated Thanksgiving since Lux came into the picture, so, naturally it would be one spectacular holiday.
Everyone was there. Well, maybe not everyone: Bug is still absent. Present, though? Eric and Sam!
Sam really is starting to grow on me. Yeah, he may be weaseling his way into Lux's life, but there's something about him that's endearing. I like the way he calls Lux "Cinderella" and it helps that he's Lux's age.
Don't get me wrong, Eric is a total cutie, but he's way too old for Lux.
To Read More Click Here.