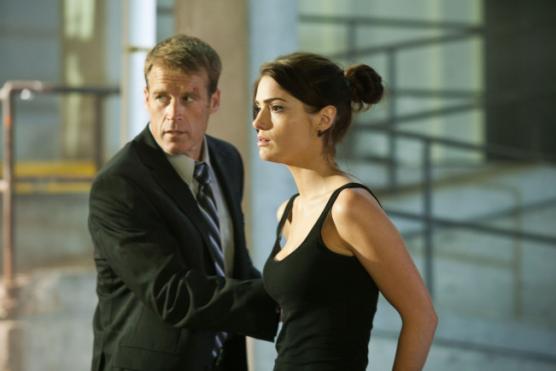 This week saw Christopher Chance scrambling to save one of his own, the newest member of his team.
On "Taking Ames," the team agrees to help out the newly-reformed Ames.  She somehow gets involved with a bad man named Marcus and his attempt to steal three very large diamonds.  Marcus is the type of man you don't want to get mixed up with, someone Chance is usually out to get.
What does our hero do to save the day? He agrees to go undercover as the clean up guy.  What does the clean up guy do?  He cleans up the mess by killing the people that are not needed anymore.
So Chance's first job as the clean up guy is to kill of the man that was originally responsible for contriving the plan to steal the diamonds.  Thankfully, Chance is so awesome he is able to strangle this man and then moments later revive him using electricity to shock his heart.
To Read More
Click Here.