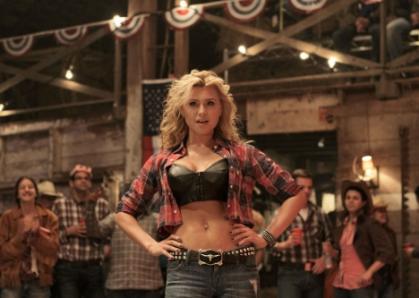 After a week off, our favorite cheerleaders were back on Hellcats - and they didn't forget to bring the drama on "Think Twice Before You Go." This was a solid hour filled with break ups, break downs and scummy DJs.
Although I may not be the biggest fan of the Dan/Marti relationship, I adore their friendship and was sad to see these two have such trouble. Dan pushing an ultimatum was the right move, but quitting his job and heading to New Orleans was totally wrong. He did exactly what Marti was scared of.
The writers, meanwhile, did a great job of teasing this pairing and then allowing us more time before they rush into anything. Hopefully, when this relationship does come about, it will be at the end of the season.
It seems that Lewis has been underused in the past few episodes, including this week's. At least he got to blast Marti in front of everyone by calling her a "mistake." If you are only going to get a few minutes of screen time, you might as well make it worthwhile.
To Read More Click Here.