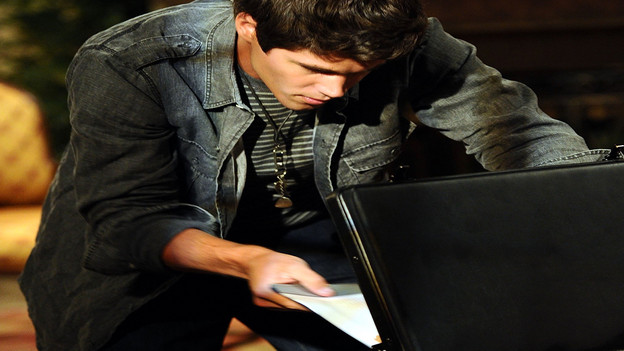 Realizing he can't get away with hitting Caleb, Asher acts like he's helping him as Krystal and Marissa approach. He covers that a random burglar attacked Caleb. Asher gives JR a contract he took from Caleb. Caleb realizes the contract is missing and blames JR for taking it and the attack on him. Later, JR calls his PI and wants to know everything about Asher Pike.

JR tells Colby that while he thinks Damon is an okay guy, Colby is special and shouldn't limit herself. Damon tells Tad he plans on proving to JR he is worthy of dating his sister. 
To Read More Click Here.