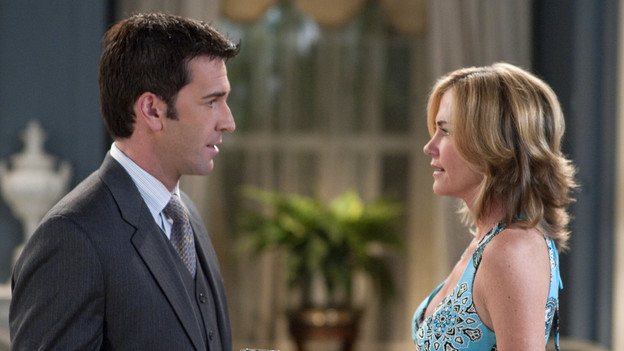 Despite Eli's protests, Blair doesn't believe his claims of innocence. Eli has no choice but to admit everything - and admits the reasoning behind all the murders (FYI - he pushed Marty down the stairs to distract John from investigating him. His intent was never to cause her to miscarry). Claiming he really loves her, Eli urges Blair to run away with him, but Blair no longer wants anything to do with him and plans to call the police. Eli wrestles her for the gun and it goes off.

Kelly and Rex return to his loft where Kelly thanks him for his help in tracking down her mother's murderer, Eli. Gigi walks in on them hugging. Later, Kelly returns to tell Rex something else -and walks in on him in his underwear.
To Read More Click here.