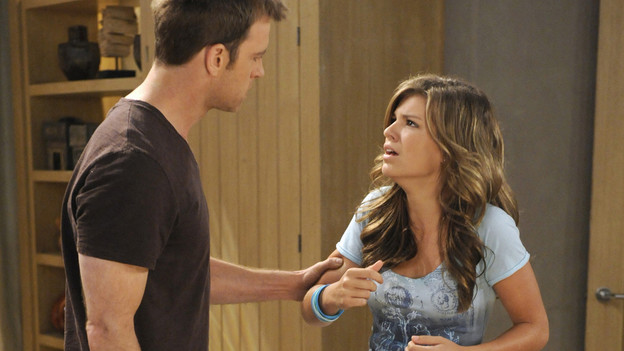 Brody joins Jessica for her ObGyn visit and they see the first sonogram picture of Jessica's baby. With Brody's obvious excitement at being a father, Jessica realizes she can no longer stand keeping her secret and tells Brody there's a chance the baby isn't his. Meanwhile, Natalie continues to be plagued by guilt over the idea that the baby she's carrying may be Brody's and not John's (guilt that Roxy only makes worse, accidentally). Natalie tells John there's something he needs to know.

Todd tells Dani and Jack about Eli's crimes and his death. Blair returns home and apologizes to Kelly for not believing her. Blair explains that Eli killed Melinda because Melinda showed Rodney (the other mental patient that Rodney killed) a picture of Blair and Eli, and Rodney identified Eli as a killer. Thus, Rodney and Melinda were killed to protect Eli's secret. Blair also learns of Tea's death. She goes over to support Danielle. Todd and Blair have a moment alone and sympathize with each other over the endings of their brief marriages.
To Read More Click here.