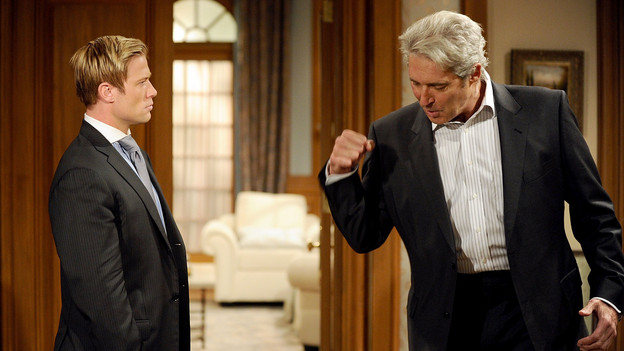 Asher wants to stay focused on pulling out the rug from under Caleb, but JR warns him that they have to be smart about it. Caleb tells Krystal he will help Marissa fight JR for full custody of AJ. Caleb confronts Asher about hitting him over the head and wants to know what his beef is. Asher doesn't give anything away.

Annie tells Scott she doesn't want to move just yet, especially for Emma's sake. Annie suggests throwing a party for the Chandler execs so she can mingle with and get to know the wives. While looking for Scott, JR comes across Annie in a towel. As they play a game of cat and mouse, Annie drops her towel to the floor to throw JR off his fame.
To Read More Click Here.