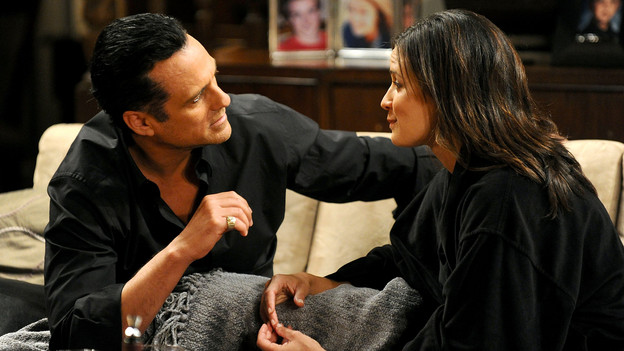 Jason persists that Brenda must come back to Port Charles with him, but she refuses. If she goes to Port Charles, she'll never be able to stay away from Sonny -- she doesn't want to let herself get emotionally tangled up again. But Jason counters: is it worth losing your life just to avoid Sonny? Brenda finally agrees to go to Port Charles for her safety, vowing to stay away from Sonny. 

As Robin remains hopelessly trapped in the well, Patrick tries to work Lisa for clues. Mac breaks police protocol, asking Ronnie to do whatever it takes to find proof Lisa caused Robin to go missing. Robin is visited by visions of Stone as she lies huddled at the bottom of the well.
To Read More Click Here.