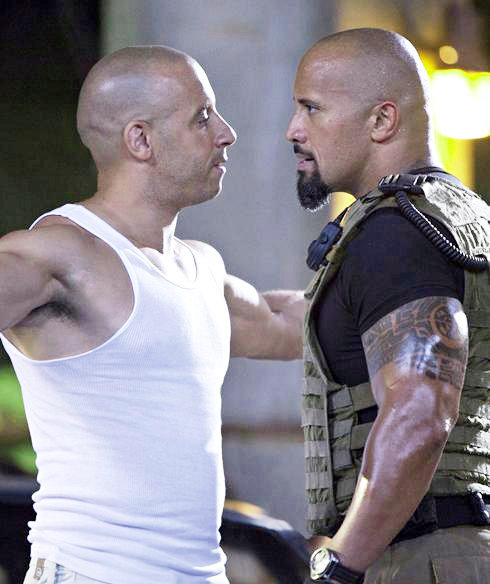 USA Today has got its hand on the first official image of "Fast Five". Exposed on the shot are original actor in the film series Vin Diesel and new cast member Dwayne "The Rock" Johnson. The bald and the boisterous are going head to head in the photo as the former wrestler portrays a cop on the trail of street racers portrayed by Vin, Paul Walker and Tyrese Gibson.
"One of the things I've always loved about the franchise - the reason I think it's been so successful over the years - is that they never stop trying to up the action," Dwayne praises the film. Meanwhile, Justin Lin, who has been directing the series since 2006 "The Fast and the Furious: Tokyo Drift", has different opinion on the franchise's strength, "I think what keeps it going is that it's not really about cars. I have to be honest: I'm not a big car guy. At the core, 'Fast and Furious' is about family and how to create them."
To Read More Click Here.