Well tonight's episode of 90210 was both entertaining and fun to watch. There was humour, drama and emotion all combined in the fun packed hour. The main focus tonight was Silver meeting Teddy's dad for the second time. This time properly introduced.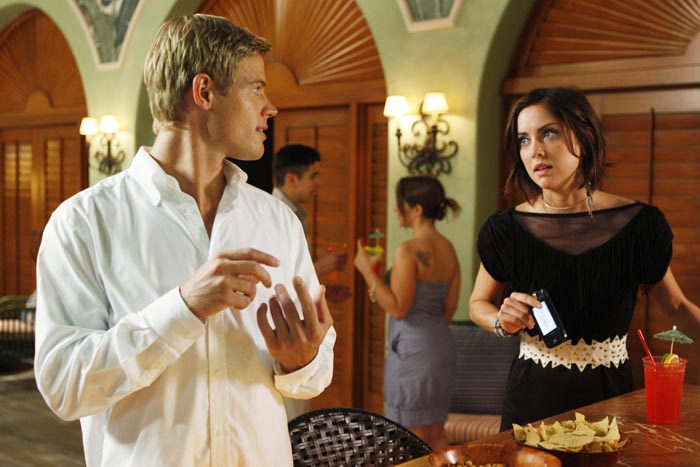 The visit didn't go as planned when Silver puts down one of his works unintentionally and calls his girlfriend Teddy's sister. But on another story line we see Annie confront her parents about their marital issues. Which is a big wake up call for them. I find her mom in this show to be unemotional and dull, oblivious to the real world.
All in all it was a great episode. We got to see Naomi having to deal with her horrid sister, and Adrianna and Navid slowly reconnecting. I give tonight at 4 out of 5.