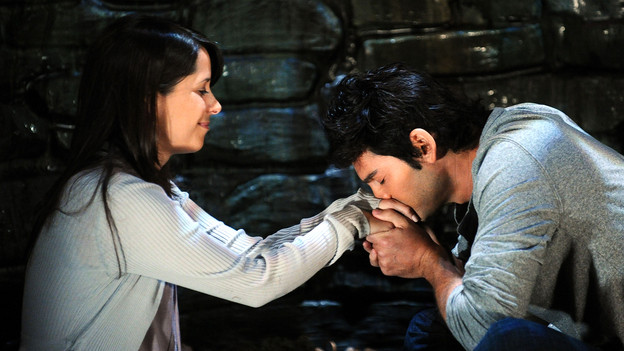 Carly tries to convince Sam to bring Jason home, away from the clutches of Brenda. But Sam calls Carly out on her true motive -- she wants Jason back for herself. Later, looking to focus her meddling elsewhere, Carly refocuses her efforts to get revenge on Dante with Spinelli's help. 

Lucky chases down Siobhan when he realizes his cover has been blown. She is hurt and angry by his betrayal and accuses him of using her. Dante and Lulu get lost in the Irish countryside trying to track down a friend of Ronan's to buy Lucky some more time. Lucky is arrested by Irish cops for the death of the Balkan's thugs. 

Claire calls Sonny out on romancing women on his island before, with dresses in her size already picked out for her. But still, the two grow closer. But later, Claire gets a call from work requiring they cut vacation short..
To Read More Click Here.