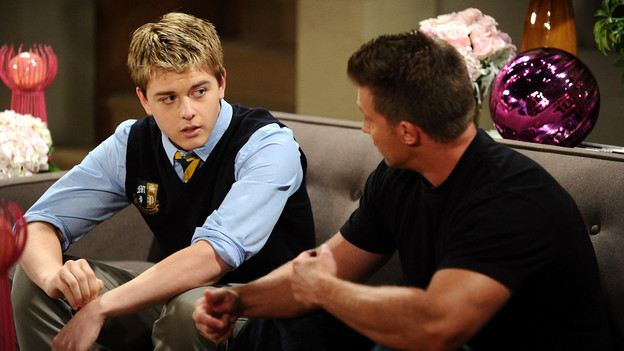 Sam, with her insecurity about Brenda at it's height, tells Jason she thinks they should break up. Jason tells her that's foolish and he loves only her. To quell Sam's insecurities about Brenda, Jason asks Sam to move in with him, but she refuses.

Brenda tells Sonny she only came back to Port Charles for her own safety and not to see him. Diane interrupts the two, but Sonny quickly sends her away (not before she warns him that Claire will go after him for revenge if she finds out about Brenda). By the end of the day, it seems as if Brenda and Sonny will kiss.

Lisa, armed with a gun, rants against Patrick and Robin and blames them for her problems. Patrick stops Lisa from taking her own life. Mac takes Robin to the hospital as Patrick arranges for Lisa to go to Shadybrook. Robin confides in Maya that no one knew the severity of Lisa's insanity. Robin tells Patrick she cannot take him back.
To Read More Click Here.