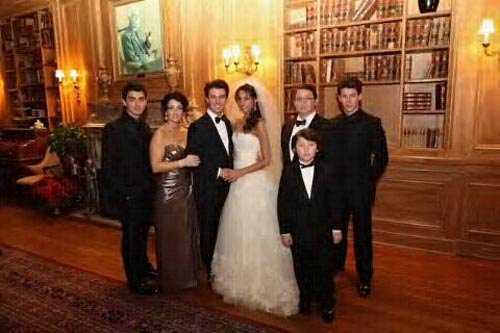 It's been a year since Kevin Jonas married Danielle Deleasa and the couple appears to be happier than ever. They celebrated their first wedding anniversary by visiting the Magic Kingdom in Lake Buena Vista, Florida, posing in front of the castle with Cinderella and Prince Charming.
Kevin and Danielle, who met while vacationing in Bahamas, wed on December 19, 2009 at Oheka Castle in Long Island, New York. Exactly a year after, the young couple chose to stay the night in Cinderella Castle Suite which is the only hotel room inside the Walt Disney World theme park castle.
To Read More Click Here.