Yes, I realize how silly it is to review the Always Sunny Christmas episode, which was released on DVD last year.  But for those of us who couldn't afford, or were too cheap to pay the near $30 retail price of the two episode DVD, this was our first chance to view.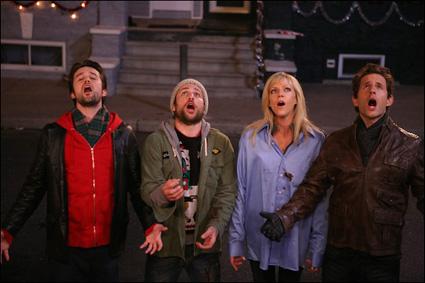 So I'm going to keep the relatively review short because most Always Sunny fans have had a chance to watch the DVD and weigh in with their opinions throughout the web.  So here's my take on the two part Christmas special.
So yes, this has been the only time I have seen the episode and can only comment on the edited version.  I missed out on cursing.  I possibly missed out any more naked Frank that my poor eyes were submitted to during the screener I received.  I really hope for your guys' sake the unedited version did not include full frontal.
To Read More Click Here.