For awhile now, the media has been buzzing over the NFL's safety issues. Head trauma, resulting in multiple concussions, from guys who weigh over 200 pounds charging at you with the strength and speed of a vehicle is certainly a serious and fascinating topic.
On "Nevada v. Riley," this concern was placed at the center of The Defenders, illustrating the repercussions of years of using your head for sport.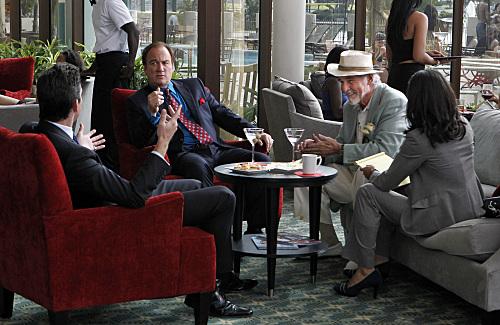 The defendant, Brett Riley, was certainly portrayed as sympathetic with his loving care for his family. Throw in a little degraded ego and battle with alcoholism, and you've got a well-rounded character.
Unfortunately, Brett came across as a flat football stereotype.
In fact, when ADA Ward convincingly relayed his arguments to the jury, I have to admit that even I was feeling swayed. Brett's case was probably an extreme one, considering plenty of football players leave the field and never commit any violent acts.
To Read More Click Here.