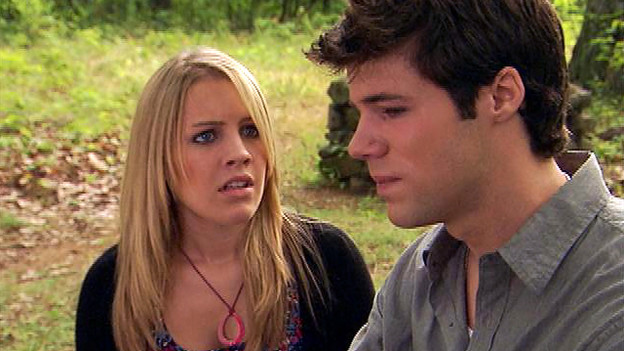 Starr pulls out of a kiss with James and he apologizes. James admits he wants more from her. Starr admits to more complex feelings than simple friendship, but friendship is all that's available to them because she loves and is committed to Cole. 

The judge asks Nora if the Commonwealth is going to pursue the case against Hannah. Nora explains with some regret that Hannah still allowed Eli to go free and thus can be charged. Marty gets on the stand and makes a case about how Hannah was exploited by Eli. Hannah is released on Marty's recognizance.

Matthew finds Rex having broken into the BE office and wants to know what he's doing going through his uncle's files. Rex tries to calm Matthew down, says he thinks his uncle Clint might be involved in something and he needs to make sure nothing is going to happen to him. He tells Matthew they're like family, but Matthew calls security anyway. Clint shows up , and Rex wants to know why it looks like Clint is keeping David in a prison. Clint tells Rex he can't tell Kelly about this, or anyone else. Rex thinks that sounds like a threat.
To Read More Click Here.