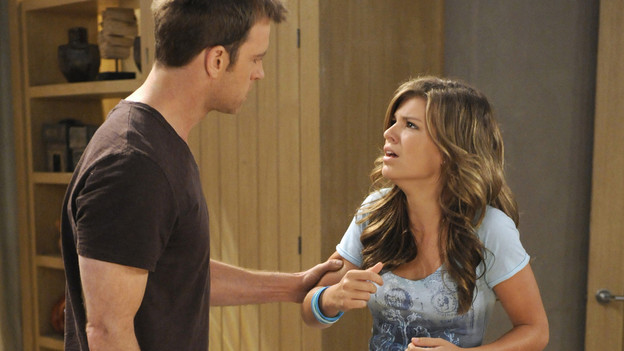 Todd tells Dani he's come to give her a ride to court, but Dani rightly suspects he's planning to run away with her. She convinces Todd that going on the run is not something Tea would have wanted. Todd reluctantly agrees. Todd realizes that Greg, as the last person to see Tea alive, could testify that she wanted Danielle to be with Todd and sets off to find him. Later, Blair calls Danielle and lets her know the judge has come to a ruling in her custody.

Meanwhile, Tea wakes up and Greg tells her she's actually recovered. She wants to see Todd and Danielle, but Greg makes up some excuse that they are on a plane but he's left a message for them. Tea's so grateful to Greg for saving her, which just digs the knife in deeper for Greg, guilt wise. At the end of the day, Todd shows up at the clinic looking for Greg – and is only inches away from Tea.
To Read More Click Here.