This week's episode of Human Target had me reaching for my remote to see what else was on television. Previously, I actually had faith the new writers might have come up with a way to save this failing show, and now I know I was wrong.  

On "The Other Side of the Mall," Chance and his team are hired to protect a family that has been targeted for murder.  He must figure out who is after the family and why.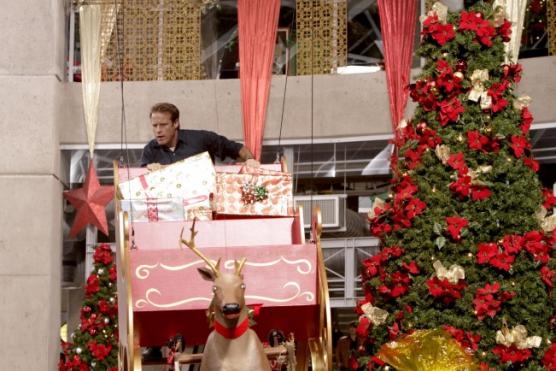 I must say that the first 30 minutes of the episode covered all that there was of the storyline.  The show could have simply ended there, and it might have made more sense to me. 
The second half, when they were sending the Applebaum son in to save the day by returning the laptop, was a complete waste of time.  It almost seemed as if the writers were trying to finish the story just to complete their allotted timeslot.  Definitely one of the worst episodes I have ever watched on television!
Chance connects with the Swedish thugs trying to murder the Applebaum family and works out a deal: their safety in exchange for Joel's laptop.  Everyone agrees that this is the only way to stop the thugs and allow the Applebaum family to get their life back. 
Joel musters up the courage to help Chance save the day and protect his family.  After all, he was the one that hacked into the Swedes' online computer and erase their programs. 
To Read More Click Here.