Wow. The joyful undertone of major crimes and the rest of the LAPD trying to get to their friends and families for Christmas was gone this week.
Everyone on The Closer was all business on "Living Proof: Part Two," trying to solve the heinous murders of an Albanian and his two previously tortured daughters, while protecting his grandson.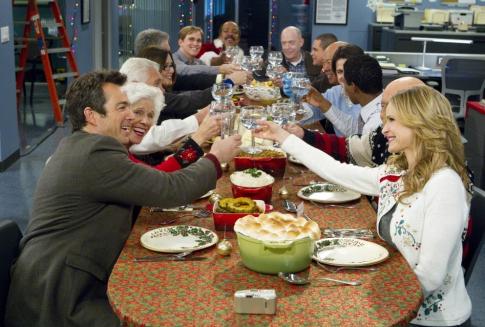 When the show ended last week, so much was up in the air. Skander seemed almost villainous in the way he was being filmed and he was spewing false and unbelievable stories about the police and his family. Was a boy of his age capable of killing?
His email communication to his aunt showed he not only thought she was alive, but that someone had taken his mother and was holding her captive. Still, it seemed like redemption might be hopeless for a child who been raised with such bitter beliefs.
We also had Armand's wife, Mrs. Marku, defending her family and new nephew. Her protectiveness kind of threw her under the bus. Just what would this woman do to protect her family if provoked?
To Read More Click Here.