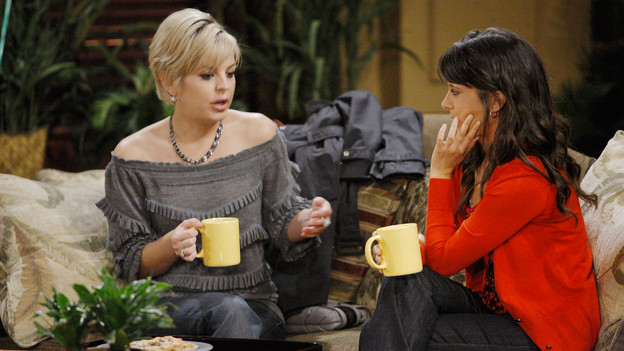 Diane attempts to see Brenda, but she's waylaid by Spinelli (who's trying to keep Brenda's yoga session undisturbed), as well as Max and Milo fighting of Milo's ties. (Seriously.) Worried that Spinelli is setting himself up for heartbreak, Maxie takes matters into her own hands, intervention-style. She actually handcuffs them together, but Spinelli refuses to stay away from Brenda. 

Patrick asks Maya to deliver some consult paperwork to Robin, and the two women have a heart-to-heart about bad boys and matters of love. Later, Robin finds inner strength and returns to work, resolved to treat Patrick as a professional colleague rather than the man that broke her heart. 

Claire finds Michael in Sonny's office (again), and threatens to turn him in for violating his parole. Diane warns Jason that a spurned Claire will not use whatever it takes to get revenge on Sonny. Later, at Ronnie's suggestion, Claire gives Jason an ultimatum: testify against Sonny, or Michael goes back to prison.
To Read More Click Here.