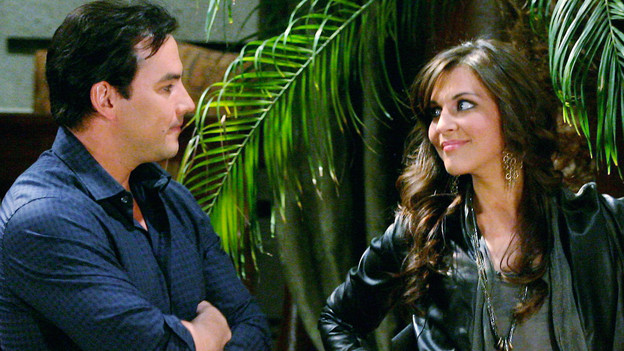 At Jason's penthouse, Brenda kisses Spinelli on the cheek, thanking him for a yoga DVD, which sets Maxie off. She orders Spinelli to stay away from Brenda, orders Brenda to stay away from Spinelli, and orders Jason to keep Brenda away from Spinelli. After Maxie leaves, Brenda asks Jason to help her keep Sonny away. Later, Brenda and Suzanne have an argument about Suzanne interfering in Brenda's love life. 

Carly tries to send Johnny into Brenda's arms, to distract her from her men (especially Jax), but Johnny isn't really into it. Later, Carly lays into Claire for her threats on Michael, and she also manages to twist the knife about Sonny dumping her for Brenda. 

Maya cleverly staves off the thugs, but it leaves Ethan wondering why he got beat up by Johnny's men.
To Read More Click Here.