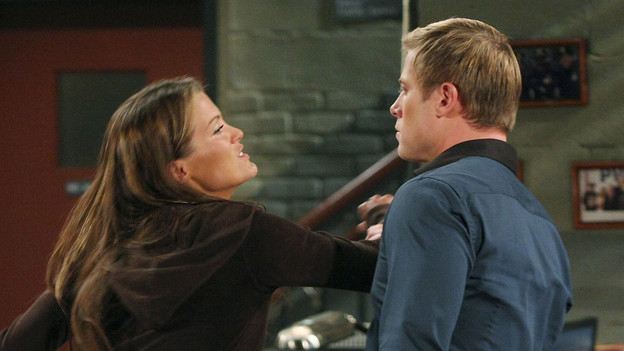 Scott confesses to Caleb that he stole Palmer's nanotechnology idea. Annie is devastated, JR is furious and Caleb promises to use this to not only get Cortlandt Electronics back, but all of Chandler Enterprises. Scott formally confesses to the police, but leaves Annie and JR out of any confession. He tells them he did this to protect their children. Annie tells Scott she loves him, but he's still reeling over her affair with JR. He tells her that everything he's ever done is to try to be good enough for Annie, particularly stinging because part of the reason Annie slept with JR was because she felt vulnerable and not good enough for Scott. Annie is furious with JR.

Natalia asks Angie to keep quiet about her burgeoning relationship with Brot - she doesn't think there's anything substantive to speak of, so she doesn't want anyone knowing. Angie thinks Natalia is really falling for Brot, and saying this as a defense mechanism. She encourages Natalia to take a chance at love. Meanwhile, Jesse wishes Brot success in his quest for a promotion and wonders if needing to be equal to Natalia. Soon after, Natalia's plan to tell Brot how she feels is interrupted by the feds bringing Scott into the station.
To Read More Click Here.