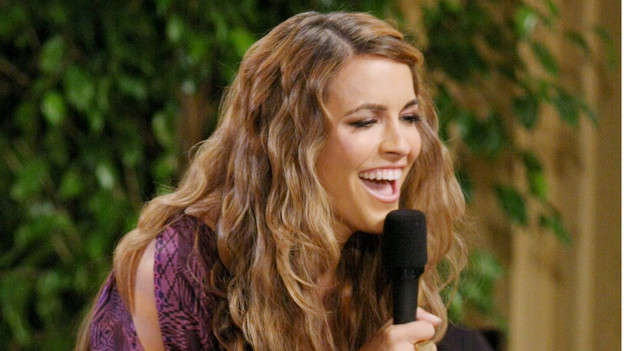 With Greenlee's trial set to begin the next day, Kendall decides to cheer up Greenlee. Madison agrees to act as a decoy so Greenlee can evade the press waiting outside. Kendall gathers Ryan, Jake, Amanda and Bianca at her old house and they have a night of pizza and karaoke. Madison stops by later and lets them know their plan worked. Greenlee is grateful for Madison's help, but surprised she was willing to stand up for her. Madison claims to be on Greenlee's side. Still, Greenlee worries for the trial tomorrow.

Tad introduces Ryan to Nick Pearson, who claims to have seen Ryan outside David's room the night of the murder. Nick claims he heard Ryan say something that would indicate he killed David. Ryan realizes this means Greenlee is 100% innocent and wants to go forward with this.
To Read More Click Here.