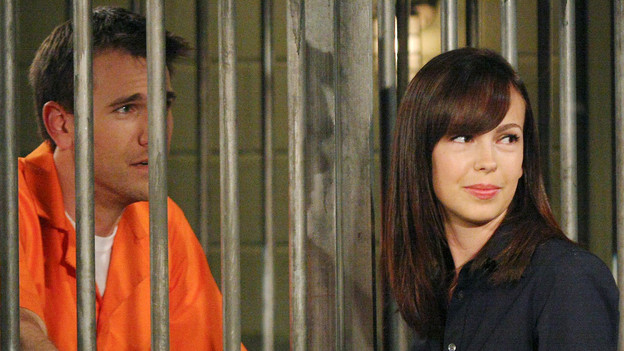 Jake is questioned by both Liza and Jackson on the stand. Jesse takes the stand and admits to finding the vial in Greenlee's car. Having overheard Jackson and Ryan talking earlier, Greenlee tells Kendall she must stop Ryan before he reveals all on the stand - she's convinced Ryan is going to try to take the fall for David's murder to protect her. When she won't listen to reason after ordering him to NOT sacrifice his freedom for her, Ryan kisses Greenlee to shut her up.

Scott suggests to Annie that she should run away from the Chandler family in order to protect Emma. Marissa visits with Scott and he tells her he is doing what he has to do, just like she did by moving out of the house. Scott urges Marissa to protect AJ from the toxic influence of the Chandlers. Scott warns JR that if he goes after Annie he'll lose his son in the custody case - which is sweet justice that now that Annie is free and single, JR can't have her. JR tries to convince Marissa that Caleb is using her. Scott is taken off to jail. Annie learns that all her credit cards, etc have been frozen thanks to Scott being taken away.
To Read More Click Here.