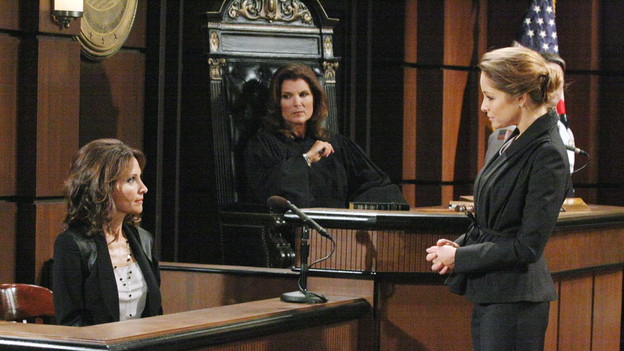 Unbeknownst to Greenlee and Ryan, Liza witnessed their kiss. On the stand, Liza gets Kendall to admit that the papers David had been holding implicated Greenlee in the attempted murder of Erica. Erica takes the stand next. Erica she tells the court she doesn't think Greenlee tried to sabotage her plane and that David was capable of using drugs to get what he wanted. She casts doubt on Greenlee's guilt when she claims had she been in town, she might have offed David – and certainly plenty more people had motive. Jack is grateful to her. Despite the fact that Greenlee wants to talk about the kiss, Ryan says it shouldn't have happened. 

Krystal and Erica spar as Krystal tries to discuss the case, Jack and Caleb.
To Read More Click Here.