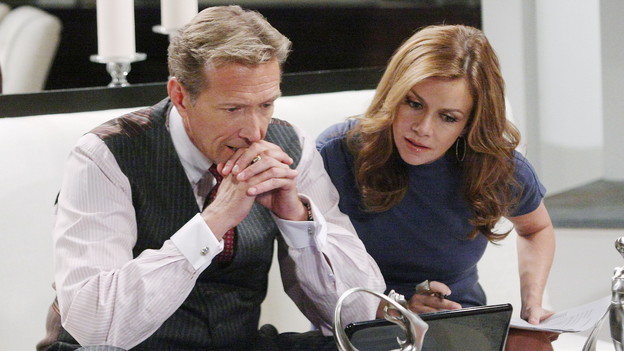 Erica suggests postponing the wedding given the Greenlee trial but Jackson insists they stick to their holiday wedding plan. Jackson tells Krystal his plan to put Nick Pearson on the stand so he can testify that Ryan is as much a suspect as Greenlee. He realizes Greenlee will be furious with him, but he's willing to risk it for Greenlee's freedom. Krystal and Jack grow closer. Erica and Caleb grow closer as he tells her what Palmer meant to him.

Caleb advises JR not to go up against him in court because he will not only lose his company and his son, he'll lose his freedom too. Asher gives JR a piece of information that could bring Caleb down: He recounts the story of how Caleb killed his mother when he was just a baby.

Liza is treated for dehydration at the hospital. Frankie's the attending physician and Liza asks him not to tell anyone she was there; all she has is her work and must win this case. Liza finds herself opening up to Damon about why she is such a fighter. The tension between the two diminshes as a result.
To Read More Click Here.