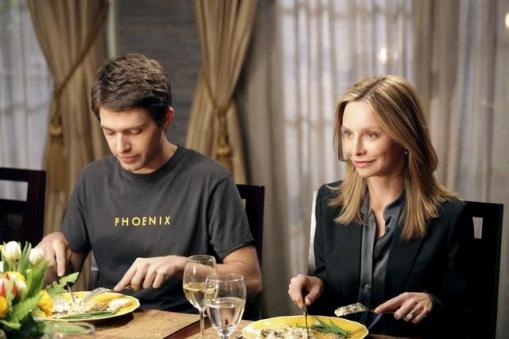 Brothers & Sisters kicked off the 2011 prime time TV calendar last night, resuming its fifth season in typically decent, slightly up-and-down fashion with "Scandalized."
First, the inevitable. Kitty's relationship with Seth goes public. The Huffington Post is even running with it. Apparently our fair Kitty is PRIME celebrity gossip fodder.
Seth's mom and Kitty's boss, Dean Whitley, now knows "Cougar Walker-McCallister" is her son's girlfriend. Really, that's the best they could do? Eh, it's accurate at least ...
Oddly enough, the dean publicly supports Kitty's relationship with Seth ... but privately, questions Kitty's motives, because SHE can do better. Didn't see that one coming.
Seth, played by ABC staple Ryan Devlin, has been working on his Masters for years and writing a novel for just as long. He eats PB&Js. He may not be what she's after.
To Read More Click Here.