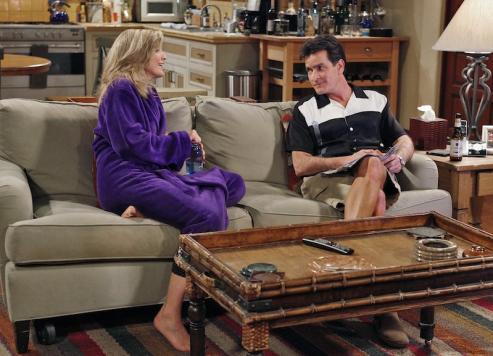 Courtney Thorne-Smith may not possess the best comedic delivery, but she pulls off Lyndsey's sarcastic lines just well enough to do something Chelsea and other recent love interests on the show weren't able to do: make us laugh.
Thorne-Smith definitely learned one important thing from Sheen: the lines are strong enough that just laying them out there is enough to elicit laughs.  It also helps that her character grew into something much more impressive last night with even more back history.
We not only learned the name of her softcore porn (Cinnamon's Buns), but also learned how she was able to afford that nice house in the Valley.  No, it wasn't from fat alimony and child support checks.
To Read More Click Here.