Hawaii Five-O kicked off the 2011 with non-stop action in "Ke Kinohi," as the energy and focus of the story led to one of the best episodes of the season.
The consequences of McGarrett's investigation into his mother's murder started to come to light. The tool box left by McGarrett's father, filled with cryptic clues, was stolen and the detective's sister was kidnapped for trying her hand at the investigation.
Within 15 minutes of the episode, McGarrett was a man on a mission.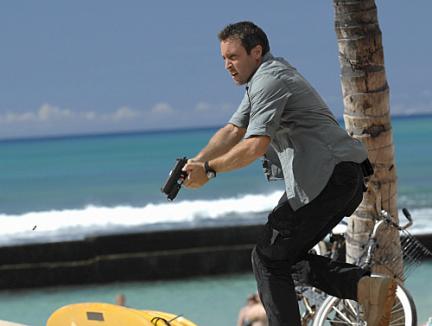 McGarrett's intensity and deep personal involvement in the case were well-tempered by Danno, who acted as the voice of reason throughout.
That voice wasn't enough to keep McGarrett from over-stepping some rational boundaries, but I think having it there helped ease the character down when the governor also had to step in.
Jean Smart, as Governor Pat Jameson, was a treat as always. She had some subtle, albeit telling, moments in her interactions with McGarrett. Loved how she needed a beer after receiving bad news, but still layed down the facts of the matter honestly, as the immunity she extended the Five-O could only go so far.
To Read More Click Here.