"Danger Zone."  No other show can have us laughing out loud in pain by uttering the name of a Kenny Loggins song quite like Archer.  This little FX gem that somehow averages less than a million viewers is possibly one of the funniest cartoons, nay shows on television.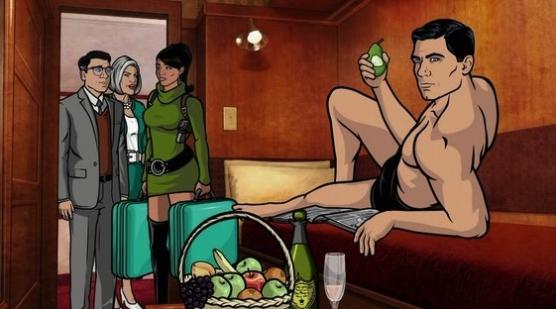 So we implore you to give this show a watch.  Hey Arrested Development fans, did we mention Jessica Walter voices the matriarch that eerily resembles Lucille Bluth and that she most likely fathered her child with a character voiced by Jeffrey Tambor?  Not enough for you Bluth fans?  How about Judy Greer as a horny secretary?
But really it's not just a re-hashed Arrested Development meets Bond.  The formula may seem done before (see Get Smart and countless other Bond spoofs), but the humor is distinctly Adam Reed and it's distinctly awesome.
To Read more Click Here.