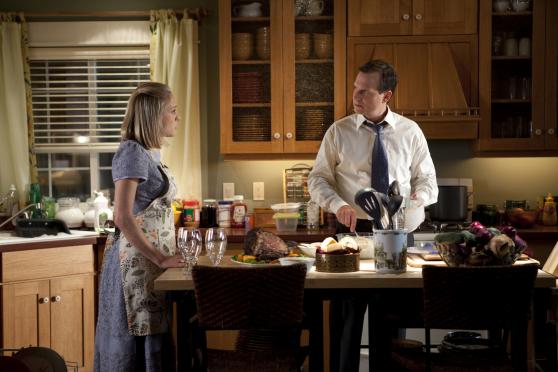 Sometimes, I find myself wondering what in the world was Bill ever thinking running for Senate. On tonight's episode, "The Oath," I came to realize that his pride isn't the only reason. 
After getting run over tapped by Margene's car, Bill goes into some dreamlike world. There, he runs into a mysterious woman and his mother.
It's clear that he believes being a part of the Senate will change things for not only his personal family, but all Polygamists alike. This will be a long and hard road, but every fiber in his belief system knows that it is his right path.
Probably my favorite part of the episode had to be Barb and Margene taking a stand in front of the Senate for Bill. It showed that even though they personally may not agree with all of Bill's choices for their family, they believe in him and the strength of the family. Read More...
http://www.tvfanatic.com/2011/02/big-love-review-the-oath/