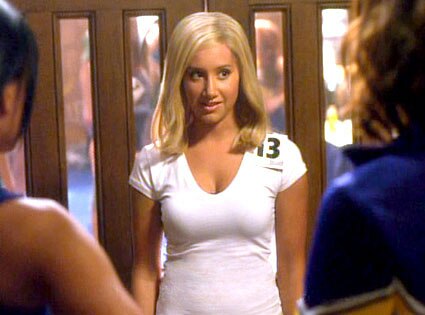 Are the Hellcats doing a routine featuring only High School Musical songs? Check out this exclusive shot of Ashley Tisdale going back to her blond roots and donning a Sharpay wig in the Hellcats flashback episode, titled "Remember When."
So why is Savannah wigging out?
Don't worry, Ashley's HSM character isn't dropping in on the flashback. Executive producer Kevin Murphy just has a rad sense of humor. "When we go into Savannah's flashback, she has platinum blond hair, but, in fact, she is wearing the Sharpay wig from High School Musical, which she owns," he says. "She thought it was hilariously funny to sort of be commenting on her blond Sharpay image." Read More...
http://feeds.eonline.com/~r/eonline/kristin/~3/prYWlf8pcfU/b224663_hellcats_flashback_sharpay_on_campus.html