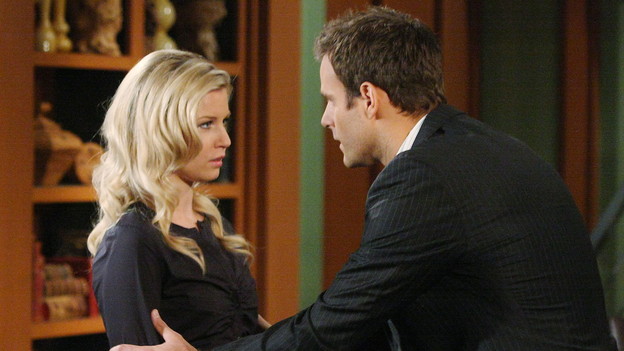 Madison's upset with Ryan for not sharing and allowing her to help him regarding the information Nick Pearson gave in court. She feels shut out by Ryan's quest to save Greenlee. Greenlee realizes she can't fire Jackson, as he is the best hope for getting off but also making sure Ryan is not incriminated. . Ryan takes the stand and details his history with Greenlee, including how they met and their marriage. It becomes apparent through his testimony that he is still in love with Greenlee – which Madison, sitting in the courtroom, is witness to. She's devastated. After he finishes testifying, Ryan apologizes to Madison but she tells him that they are through.

Damon encounters Nick Pearson (the guy that testified he heard Ryan, on the night of David's murder, say, "I think I just killed someone") at ConFusion bragging about his notoriety after the trial. Damon tells Liza this, and it gives her an idea.
To Read More Click Here.