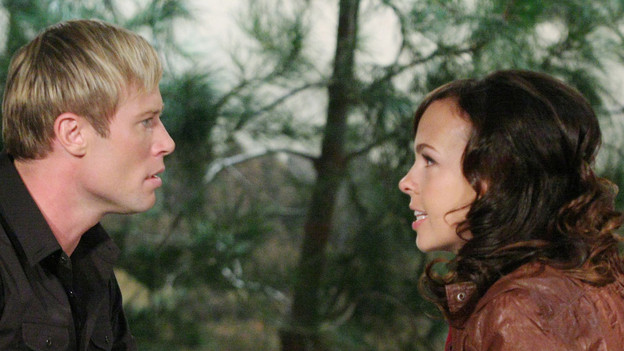 Knowing Ryan still loves Greenlee, Madison says she can't be with him. Frankie consoles an upset Madison when she tells him that it's over with Ryan. With Randi working late, Frankie says he has all night to be there for her. Madison is grateful.

Liza gets a drunken Nick Pearson to admit that he hates his job and at one point worked in hotel management. When she gets him back on the stand, he admits to holding a grudge against Ryan for getting him fired years ago which is why he lied about his testimony against Ryan. This just makes Greenlee – the one on trial – seem MORE guilty because it makes Ryan seem less guilty. Greenlee tells Jackson she wants to take the stand in an attempt to save herself.

When Krystal reminds Marissa of the stress the lawsuit will bring, Marissa points out if she can't handle the stress she will let her know. AJ is ready to celebrate Halloween but is missing his father. He gets Marissa to take him to see JR and she tracks him to the beach house and walks in to find JR and Annie kissing. JR takes off after Marissa who has returns home to tell a shocked Krystal and Tad what she encountered. 
To Read More Click Here.