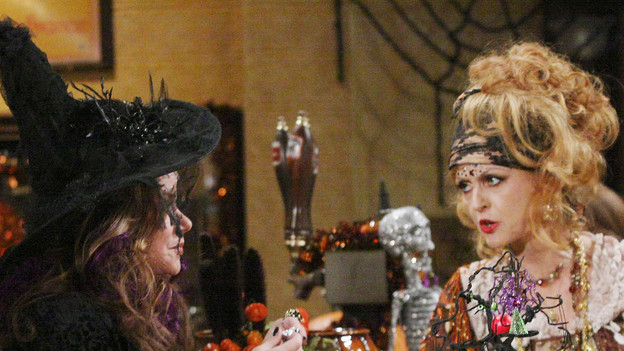 Caleb is extremely uncomfortable at the Halloween party as memories of Sonia's death haunt him. Erica approaches Caleb on why he's upset and he admits that he won't discuss Sonia's death or the explosion because it was the worst night of his life. Marissa tells AJ that just because his dad can't make it to the party she still wants to make this the best Halloween yet. JR tells Colby he won't allow Marissa to keep AJ from him until the court case. After JR points out to Asher that Caleb is stealing his son just the way he stole Asher's mother, Asher agrees to do whatever JR needs to get his revenge. 

Colby wants to help deal with the situation between JR and Marissa.

Jack and Erica fight because Erica thinks Greenlee is guilty of killing David. Jackson confides in Krystal about how upsetting it is to know Erica thinks Greenlee is guilty.

Zach and Kendall go trick or treating with the kids not aware of a shadowy figure lurking behind them. 
To Read More Click Here.