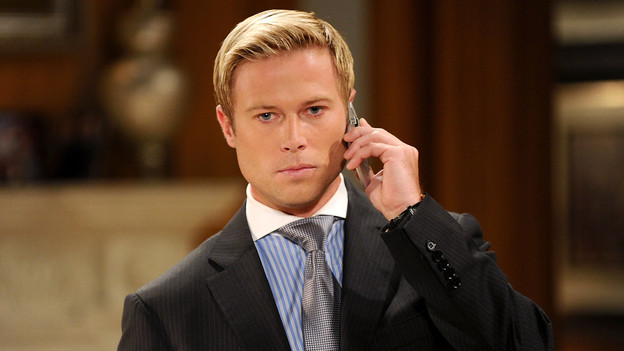 Caleb and Krystal realize AJ is missing and immediately assume JR is responsible. They're right - JR IS responsible, having sent Asher to fetch AJ and bring him to Chandler Enterprises. Caleb handcuffs JR to the fireplace while he and Krystal search for AJ. Krystal intercepts a call from AJ to JR and alerts Caleb to AJ's location. Caleb goes off to get him. Erica arrives shortly after, looking for Caleb, and encounters a locked up JR. While berating JR for his war with Caleb, Erica comes across the information JR has gathered on Caleb and learns Asher is his son.

With some heavy hinting by Asher, Colby realizes Caleb is his dad. She catches Asher bringing AJ to Chandler Enterprises and warns him no good will come of this. Tipped off that Caleb is on his way to get AJ, Asher has Colby take AJ home. Caleb arrives looking for AJ and encounters Asher, who looks ready for a fight.
To Read More Click Here.