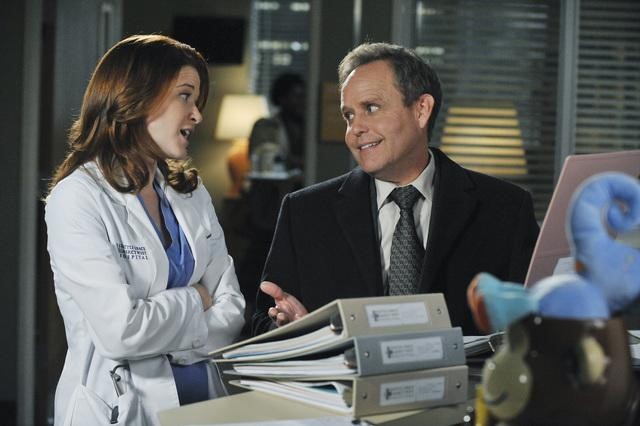 You may have read about it already, but Meredith has a shocking revelation next week on Grey's Anatomy, one that pertains to her own health and one that is not good.
Just one week removed from her "Golden Hour," Mer may be facing a choice any surgeon - or person, really - would dread. Get pregnant or potentially lose your career.
Elsewhere, Mark makes it clear to Callie and Arizona that he takes his role as father-to-be very seriously, and April discovers there's more to Dr. Stark than first appears.
Check out the promo for "Not Responsible" and comment below:
http://www.tvfanatic.com/2011/02/greys-anatomy-episode-preview-i-cant-see/