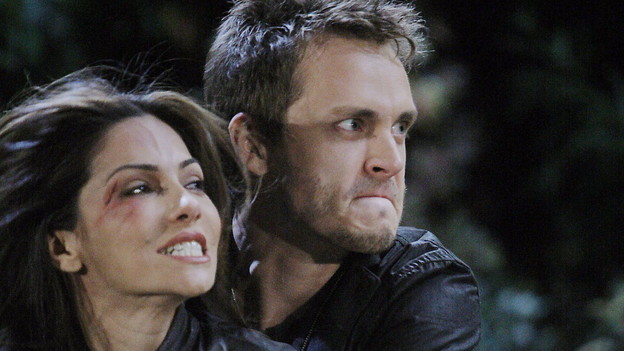 At the police station Sonny continues to pressure Claire into admitting that she helped him evade charges because she loves him and as a result, her bosses are on her case. When Claire finally concedes a bit, Sonny asks if being with him is worth it. Claire insists that she can keep her work life separate from her personal life; whom she dates is none of her superiors' business. (Which would be true if her boyfriend wasn't a mobster.) Claire suggests that she and Sonny return to his private island after this is all over and leaves. Diane arrives and Sonny updates her. Diane looks at Sonny like he's nuts; if he really cares for Claire, he will stay away from her! 

Claire meets with Alexis for a drink at the Metro Bar. She tells Alexis that she and Sonny have an island getaway planned. Alexis recognizes that starry-eyed look in Claire's eyes and urges her to run far and away from Sonny. Basically, don't trash your career for him! It's not worth it! 
To Read More Click Here.