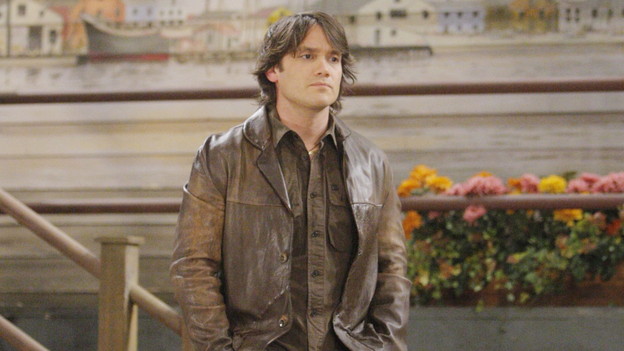 Robin screams as she wakes up from her nightmare. She sees Lisa standing over her with a needle and quickly accuses Lisa of trying to drug her. Patrick and Steve rush in as Lisa explains that this needle is for her patient next door; she only came in here when she heard Robin's cries. Steve gets the syringe tested and guess what: Lisa told the truth! Lisa expects an apology from Robin, but she knows not to hold her breath. Later Lisa approaches Steve. She has had enough of Robin's baseless accusations and demands a meeting with the hospital board. It's either her or Robin ... Concerned Patrick tells Robin about the upcoming meeting. Robin looks forward to proving how crazy Lisa is, but unfortunately the only person acting unreasonable these days is Robin. 

At the police station Claire is devastated when Sonny insists on breaking up with her. He reiterates that this is the best thing for her and doesn't want her superiors to come after her. They will never leave her alone as long as she is with Sonny! Claire doesn't care, but Sonny remains firm. This is good-bye. Later Jax joins a mournful Claire at the Metro Court restaurant where he gives her his condolences. Just so Claire knows, Sonny only broke up with her to make himself available for Brenda. (Ouch.) 
To Read More Click Here.